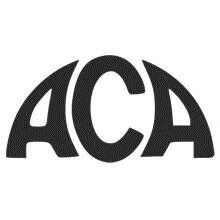 General
The Atheist Community of Austin(ACA) is a non-profit organization, founded in 1996, based in Austin, Texas. Their goal is to promote positive atheism and the separation of church and state. Matt Dillahunty is the current president of the ACA since 2019.
The ACA sponsors a weekly Austin-based webcast and cable access television show. The Atheist Experience is hosted by Matt Dillahunty, and is a discussion show inviting calls from the viewers. The show is streamed over the Internet, offered as a podcast, and clips are unofficially posted to YouTube. A line is reserved for Austin callers, and theists are encouraged to participate in the show - so long they have better arguments than "open your heart to Jaysus and yawl see that he's real!" The Atheist Experience airs each Sunday from 16:30 to 18:00 Central Time.
Drama and Controversary
The ACA has a subreddit and a Discord Server. The third wave feminists have taken over the Discord chat. Godless Girl wrote an article about how she abused feminist threats to bully the ACA moderators.
In July 2019 the ACA contracted secondhand controversy from a YouTuber known as Rationality Rules (real name Stephen Woodford). On March 29, Rationality Rules, a YouTube atheist skeptic, had created a video on trans people in women's sports which contained factually incorrect statements and rhetoric some describe as transphobic. On April 28-May Rationality Rules went on the ACA show Atheist Experience and the controversial video was not mentioned. Members of the Social Media Specialist (SMS) team quit after the show. Eric Murphy, the Director of Communications, whom this team responds to, stepped down shortly after
JOIN ATHEIST DISCORD SERVER